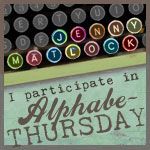 NOW that fat tuesday's gone and begins the season of lent
I can think of NOTHING that i'd give up or want to forget
I have lived my life as I did with voluminous lament
But who can say they have lived life without regret?
What I have done and I have been through
Has lead my on a crooked path straight back to you.
NOTHING in my life has ever came with ease
from birth until NOW fighting from on my knees.
I thank you God for all that I have been through
From the military to the monster to things anew
I am thankful for the life you've gave to me
From parents to three sons to Melanie.
Without my past there would be NO NOW
So why would I regret the way or how
I got to where I am in my life today
If something wasn't done then who's to say?
I thank you lord for all you have done
for NOT just me but for everyone
For keeping a watchful eye from high above
I know that it all was done with love.
So again I say this for lent and regrets
I give good wishes to all who want to forget
For there is NOTHING in my life I want to give away
for my choices are what made me the man I am today.