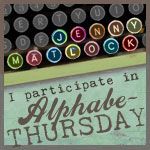 In our crazy Kaleidoscope life and monkey cage of house and home
Where there is always some sort of drama and you never find yourself alone.
There is a force to be reckoned with, but never taken lightly
I speak of course of the one and only, Karma the almighty.
At times she will drive you mad, to the edge of inner rage
other times you can control her, like a whirlwind in a cage.
At times she's just too funny, to simply just ignore
and other times she's so cute, and easy to adore.
Karma has more then once has bit me, I believe only by mistake
and she has always been quick to grab whatever she can take.
For like the force she was named after, it's simple for her mood to switch
for she's only a two year old puppy who can be good,or quite the little........