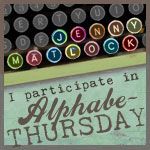 For this PARTICULAR POST I will PURSUE a different PURPOSE
then PUTTING PHRASE into PARAGRAPH or my usual PROSE.
I would like to PRAISE the man who made me, the man who
PRODUCED in me, the way I am today. My father, my PATERNAL influence,
My PADRE, my.....POPS.
Now when he was younger man he was a true PATRIOT
he joined the military of his own mind and never let us forget.
He served his country valliantly in a sad forgotten war
and fought for god, country and family to protect our very shore.
He came home to a nation, not proud of what it"s done
a returning warrior, a mother's oldest PRODIGAL son.
PATRIOTISM runs deep to this day in my Father's veins
and the soul and heart of a warrior inside him still remains.
He PROTECTED and worked for his country his God and family
he raised us with real values,my brother, sister and me.
I am PROUD to be the son of PARENTS who believe in loyalty
to have my family's warrior blood coursing straight through me.
I thank God everyday for everything and for all they gave
For blessing me with a real father and for the life's he saved.
That's my POPS in a nutshell, he might seem simple or quite PLAIN
but the PRIDE in me started early and today it still remains.