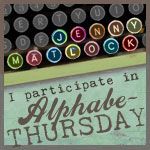 Getting "older" I think of people before I think of me
I think of loved ones, friends and most of all family
No longer night's of parties and days carefree
I'm a grown ass man with RESPONSIBILITIES.
My three sons mean this entire world to me
so glad God gave that second chance to see
those boys becoming better men than me
I thank him everyday for that, and what it means.
RESPONSIBILITY is more than just another word to me
It's been passed through generations down my family tree
It means to stand up for your country and your beliefs
and to fight for that country if that is what it needs.
I am proud of all my friends, loved ones, and family
for being there to support each other through the tragedies
Not running from but facing head on what comes naturally
all of this defines RESPONSIBILITY to me.
http://frommywickedwaystoturningaphrase.blogspot.com/