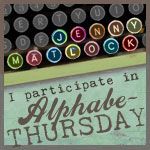 This poem is dedicated first and foremost to God, whose faith in me never wavered even when mine in him my have. Also to the health care professionals who do a phenomenal job, even with a stubborn crabby patient like me.Finally it goes out to my family and friends (my chosen family) whose loyalty to me never faltered and are the reason I'll keep swinging to keep "the monster" back. The leukemia is in remission because WE beat it into it, I could have NEVER done this alone and I love and thank you ALL for it.
Now onto the poem, hope you like it....
Whether you're new to my life
or have been here from the beginning
I thank you all for the loyalty you showed
for helping me in the fight and winning
You are the reason I kept my head down
and kept right on swinging
To keep me from giving up
or hear the death noll ringing
I should have died a hundred times
and left the world and family behind
but you never let me quit or lie down and give in
you gave me the the reason to stand up and fight and keep on living
your love and prayers continue to amaze me
and lift me up
and your very visage was enough
to keep me from giving up
Your unabashed loyalty to me
is really quite outstanding
thank you for standing with me
as my body and soul took a pounding
WE beat this monster
as my faith said we would
and I can't thank you enough
for doing all you could
whether blood related
or chosen friends
I won't forget a one of you
until at last my eventual end
You have renewed in me
a new look at life
and my smile is back
even through everyday strife
I say thank you thank you thank you
to God, the doctors, family and friends both old and new
for putting petty shit behind
and helping this scattered soul get through
I am grateful and amazed
at the loyalty
that you all showed
a poor schmuck like me.
THANK YOU and I LOVE YOU ALL.
http://frommywickedwaystoturningaphrase.blogspot.com/