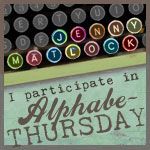 Mental ruminations spark cerebral imaginations, while cutting out inner
conversations, with my own reality.
Do I listen to the cacophony of the oral symphony, or ignore it,
because it's not really me?
Do I believe the mental imagery, or go back
to actual physical activity?
Do I embrace what only I can see, or
join the flock with abandoned empathy?
I long to live in my created world
of harmonic simplicity, but
know I must continue to live in reality.
......dammit.(sorry Ms. Matlock)