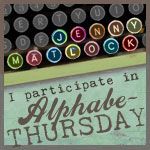 So the other day my whole world was shaken
making me question the roads I've taken
Could my very existence be mistaken?
Have I made a fake life and left the real one forsaken?
Questions roll through my mind's eye
Did I follow the right paths before I die?
Did I make the right choices or didn't I?
Is this my reality or just another lie?
Shaken to the very core of me
has my screaming for my own reality
cant see the forest for the trees
especially from down upon my broken knees.
I pray that the reason for the feeling of being shook
has left my radius and taken all its took
for I cannot handle anything else taken away from me
barely clinging to a semblance of normalcy.
There's no other feeling near the one of being shaken
that makes you question the roads not taken
or whether you're still in the lord's grace
or have you been forever forsaken.