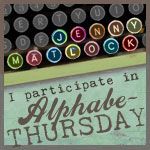 See I'm usually not a blog writer, and have never claimed to be
I'm usually more of a poem writer, where I fit more comfortably.
I love the way a poem can cause a complete range of mixed emotions
same exact words, causing individual soul commotions.
Poems are meant, more for the reader, then the writer
whether it brings them somewhere dark, or to somewhere brighter.
There will always be critics, and those who absolutely love it
that's the beauty of the poem, it gives you an opinion,and the right to show it.
I know that sometimes my diction isn't perfect, and that the rhyme may falter
that's another beauty about the poem, it is the imperfect perfect alter.
So be a critic if you must, but try and be spontaneous or creative
because critics of the world, are only seeing things through eyes sedated.
They've never had an honest, or real emotional connection
that's why they choose to go through life just looking for the correction.
Constructive criticism is something we all must take from time to time
but if you're always the one with something to say, it might be time to look inside.
To see that even the perfect critic has some lines that are starting to show
but don't you dare, ever let another take away your glow.
Be happy to be you, and happy with your life
that's how I dealt with all the critics, who've hounded me through out my strife.
I hold my bald head up proud, look you in the eye and say
my life may not be perfect, but I wouldn't want it any other way.