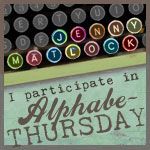 Well we all know the word that I'd like to say
but this exercise is PG so by the rules I'll play
even though the word is useful in so many ways
you can put it in any sentence and it will stay.
Now this word is strictly for adults to use
even though the children are prone to abuse
it still has it place and need in our world
whether it is used by a boy or a girl.
If you are still confused on the word
I guarantee its definitely one you've heard
I would gladly tell you but in life we must abide the rules
so for now I'll leave some of you still lost and confused.
http://frommywickedwaystoturningaphrase.blogspot.com/